Quote – Being a sadhu means…
Being a sadhu really means being a person whose mind is resolved about his life.
– Swami Dayananda Saraswati –
Quote – Wise man is happy by himself
A wise man is the one who is happy by himself and because of himself.
– Swami Dayananda Saraswati –
Quote – Goal of Life
The goal of life is to know that the goal has already been accomplished.
– Swami Dayananda Saraswati –
Quote – Nothing more Sacred than Knowledge
In this world, there is nothing more sacred, more purifying than knowledge.
– Swami Dayananda Saraswati –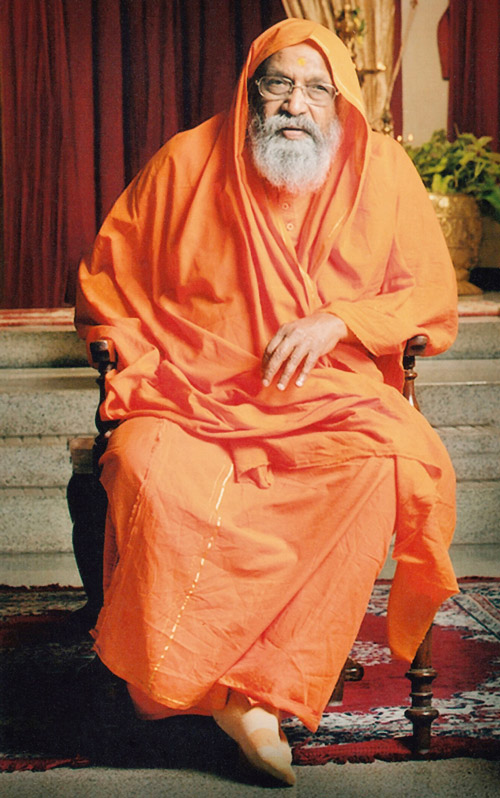 Swami Dayananda Saraswati

Teachers of the 2020-2023 Vedanta Course
Swami Dayananda ashram has many teachers of Vedanta and Sanskrit who have undergone in-depth study of Vedanta, Sanskrit and Yoga and who are available for teaching in the ashram and online.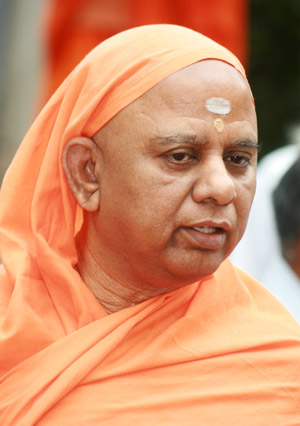 Swami Sakshatkrtananda Saraswati is a senior disciple of Pujya Sri Swami Dayananda Sarasvati. He is the Chairman and managing trustee of Sri Gangadharesvar Trust which manages Swami Dayananda Ashram in Rishikesh. Swami Sakshatkrtananda Saraswati is also the Chief Acharya of the ashram.

Swamiji underwent a long term course study in Vedanta and Sanskrit in Sandeepany Sadhanalaya between 1980-1982 under the tutelage of Svarupa Caitanya (now Swami Viditatmananda Saraswati). Swamiji served Pujya Swamiji and the ashram for many years between 1984 and 2000. He was initiated into the order of sannyasa by Pujya Swamiji in 1992.

Swamiji successfully conducted a three year course at Arsha Vidya Gurukulam, Anaikatti, Coimabtore (India) between 2010-2013

Swamini Vidyananda Saraswati
Swamini Vidyananda Saraswati, is a disciple of Pujya Sri Swami Dayananda Saraswati. She studied in the long term course in Vedanta and Samskrtam at Arsha Vidya Gurukuam, Anaikatti from 2010 to 2013 with Pujya Sri Swamiji and Swami Sakshatkrtananda Saraswati.

Swamini has a clear understanding of the sastra and has been teaching Vedanta and Samskrtam for many years in Chennai, Madurai, Tirunelveli and Dindigul and also in the three-year Vedanta course in Rishikesh ashram in 2019. She is a gold medallist in Samskrtam.
She has been teaching Bhagavad Gita with Bhashya in the 2020-23 long-term course.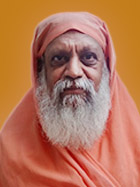 Swami Parabrahmananda Saraswati
Swamiji has studied in Rishikesh for a number years with Swami Sakshatkrtananda and other teachers and has been living in the ashram since 1990s. Swamiji is also taking care of the precious collections of books of Pujya Swamiji in the Library.

Past Acharyas of the Ashram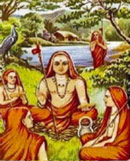 Swami Visaradananda Saraswati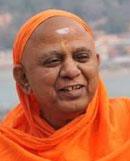 Swami Sakshatkrtananda Saraswati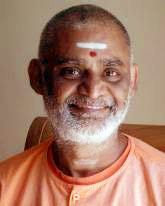 Swami Brahmavidyananda Sarasvati

Swami Aparokshananda Saraswati

Swami Shantatmananda Saraswati
A teacher from Swami Dayananda Ashram, Rishikesh, Swami Santatmanada Saraswati was born to a traditional orthodox family in Chennai. His association and early learning with Sri Swami Paramarthananda sowed the seeds of spiritual interest. After a career in Software Engineering, he completed his Ph.D in Philosophy, receiving the best Ph.D award for his scholarly dissertation comparing Visishtadvaita and Advaita. He took formal training in Vedanta and Sanskrit at Swami Dayananda Ashram in Rishikesh for a period of three years (2003-2006) as a direct disciple of both Pujya Sri Swami Dayananda Saraswati and Swami Brahmavidyananda Saraswati. Since 2009, Swamiji has been the Chief Acharya for two long term courses of study in Rishikesh, and has taught in many short term retreats in the ashram. He has delivered lectures and conducted formal study programs in different parts of the world including UK and South America.  Currently he is a teacher of Vedanta and Sanskrit conducting daily classes in CA and occasional classes in Florida. His ability to clearly convey the subtlest concepts of Vedanta in simple language along with his warmth and humility impresses serious mumukshus from Alaska to Puerto Rico.

Swami Tattvavidananda Saraswati
Resident Disciples at the ashram
Swami Aparokshananda Saraswati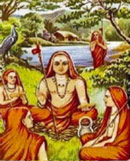 Swami Vasudevananda Saraswati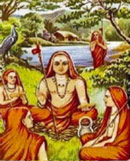 Swami Satsvarupananda Saraswati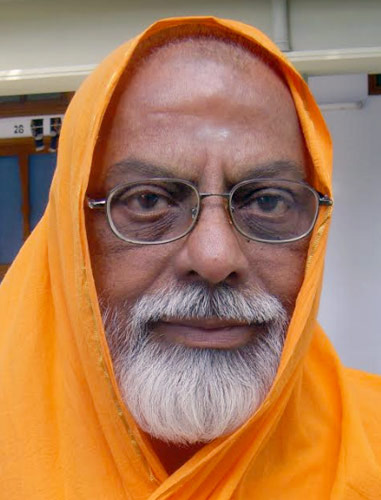 Swami Svasthananda Saraswati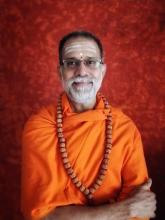 Swami Chidghanananda Saraswati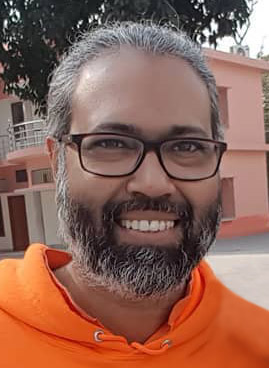 Swami Shivabrahmananda Saraswati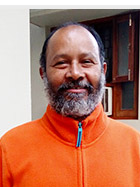 Swami Paritushtananda Saraswati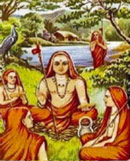 Swami Ramasvarupananda Saraswati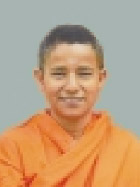 Swamini Vimuktananda Saraswati